Back when I was doing my initial research for White Rose, I visited Munich and Ulm a few times, both to speak to experts and spend time in the archives and to get a feel for some of the important sights themselves.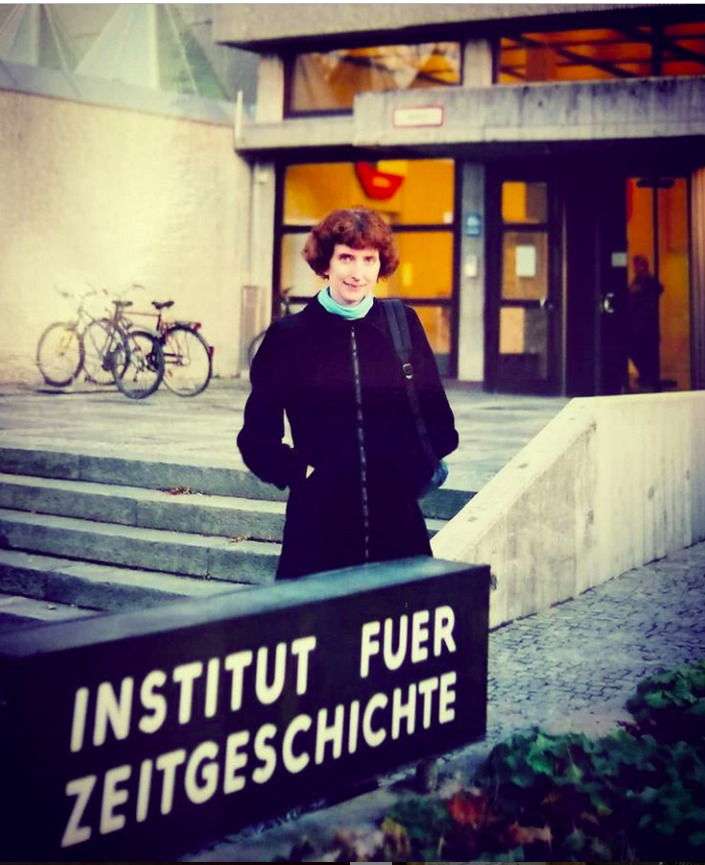 This summer, I was in Germany to do some research for a couple of different projects, so I got to spend some time in Munich once more, visiting a couple of newer museums/exhibits, and donating a copy of White Rose to the Weiße Rose Stiftung, a fantastic organization at the university that houses an (updated!) exhibit and organizes events to keep the group's legacy alive.
It's always chilling to visit sites of historical significance, especially those where something so important happened, and I made a point (as I did other times I've visited) to stop, think, remember. What were Sophie and Hans thinking that day? Do students passing through these halls today think of their legacy every so often?
I also got to visit a few other sites important to White Rose history, including the Justitzpalast (Palace of Justice) where the trials were held, the apartment building that once housed Sophie and Hans's flat, the Ostbahnhof (East Train Station) where Sophie bade farewell to the boys when they left for the front, and the site of the former Wittelsbacher Palais (Wittelsbach Palace), where the Gestapo interrogations took place.
I've previously visited the Perlacher Forst cemetery beside the Stadelheim Prison where White Rose members were executed, and didn't make it back there this time, but it's of course every bit as somber a place as expected.
The ghosts from the war are never far from the surface in Germany, no matter how much is rebuilt. Some of those remnants have been left as a reminder, like at the Wunden der Erinnerung (Scars of Remembrance) wall around the corner from the university.
Plenty of other signs lie underfoot, like the Stolpersteine (stumbling stones) placed in memory of Jewish victims of the Nazis in front of buildings where they used to live.
Moreover, these signs infuse the air, capturing the voices and memories of those whose lives ended too soon, whispering to those passing by today and into the future, begging us not to forget, begging us, Never again.