Until in-person author visits start happening again, I'm available for virtual author visits to schools and libraries. I would love to talk with your students about any of the below subjects. Feel free to reach out on my contact page if you have any special requests! I'm happy to tailor my virtual presentations to your students' needs.
Topics
Options for presentations include the following 50-minute sessions (each of which includes time for Q&A):
Germans Against Germany: a comparison of teen activists today versus those in the past with a general overview of resistance during World War II, focusing on the White Rose and their passive resistance activities (any size group)
The Path to Publication: an overview of my own journey to becoming a published author, including wrong turns, rejections, and plenty of hope (any size group)
Saying More With Less: a workshop that highlights examples of poetry forms that also gives students the chance to craft poems from their own experiences or from the perspective of voices from history (best for smaller groups of 20-30 students)
Fact or Fiction: an in-depth look at research techniques that can be used for everything from school papers to essays to dissertations to historical fiction, along with specific examples from the research that went into writing White Rose (best for smaller groups of 20-30 students)
Lost in Translation: a workshop that highlights the world that opens up to students who speak a foreign language, using specific examples from German sources used for White Rose (best for smaller groups of 20-30 students, ideal for German classes)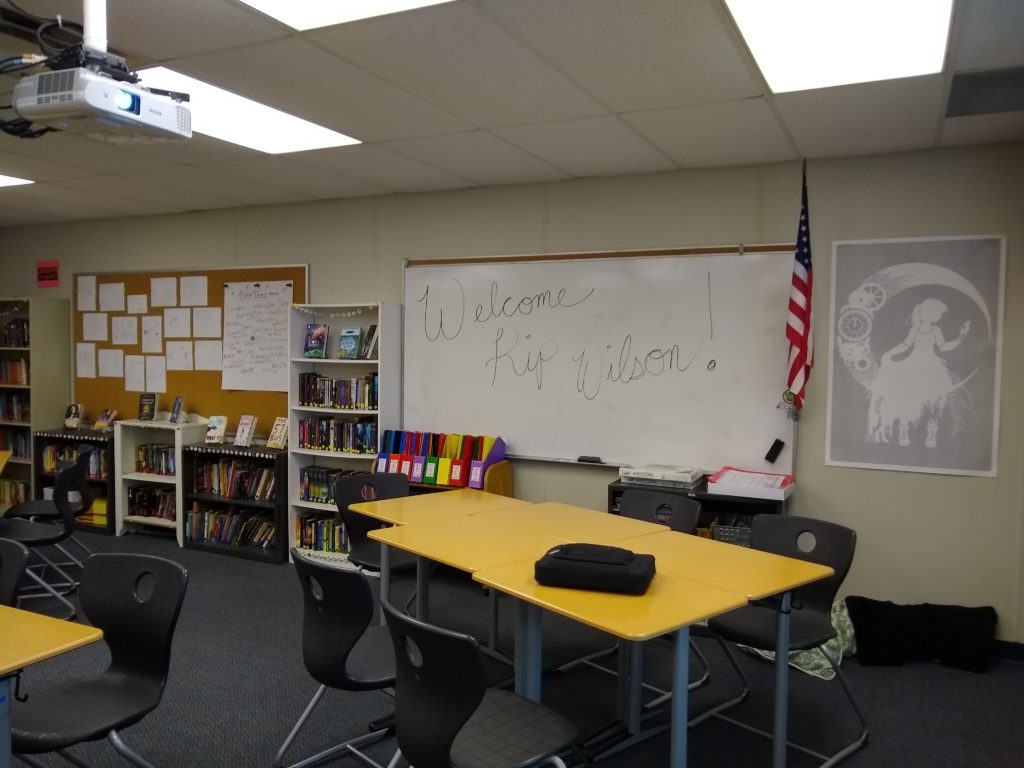 Please feel free to download and use the fantastic Educator Guide my publisher prepared for using White Rose alongside We Will Not Be Silent in the classroom.
Testimonials
"Kip Wilson's presentation at the Free Library of Philadelphia's Teen Center was incredible! Not only has she written a historical novel-in-verse that students (and adults) loved, but her presentation was equally as appreciated. Making a connection between the anti-Hitler activists of World War II to today's teens activists engaged students in a relatable way, and they were eager to partake in the conversation. Her extensive knowledge and passion makes her an ideal presenter that students found both inspiring and approachable. I can't wait for her next book!" – Cynthia Schemmer, Teen Author Outreach Coordinator, Free Library of Philadelphia
Rates
The rate for any of my virtual presentations is $250. This rate includes one full presentation over Skype, Zoom, or Google Meet or Hangouts. Teachers must be (virtually) present for all sessions to assist with management of the queue of questions for the Q&A session.
Please contact me for more information or to inquire about availability.