Last week, I shared a post of my path following the White Rose in Munich on my recent trip to Germany. One of the other stops on my trip was Berlin, which had nothing to do with the White Rose, but which gave me a dash of Weimar Republic I was looking for.
First off, traces of history are hard to find in modern-day Berlin, rebuilt after about 80% of the city was destroyed in WWII and then modernized again after the fall of the Berlin Wall. So sometimes a hint means "[XYZ] used to be here," where [XYZ] was once a cabaret, the most popular cafe in town, or an old dance hall.
Sometimes hints can be found in actual items from back in the day. There are several vintage and antique shops in Schöneberg, and I also got to visit the Saturday flea market at the Rathaus.
Just walking around the neighborhood provided glimpses of what once was, even though most of these structures have at least been partially rebuilt.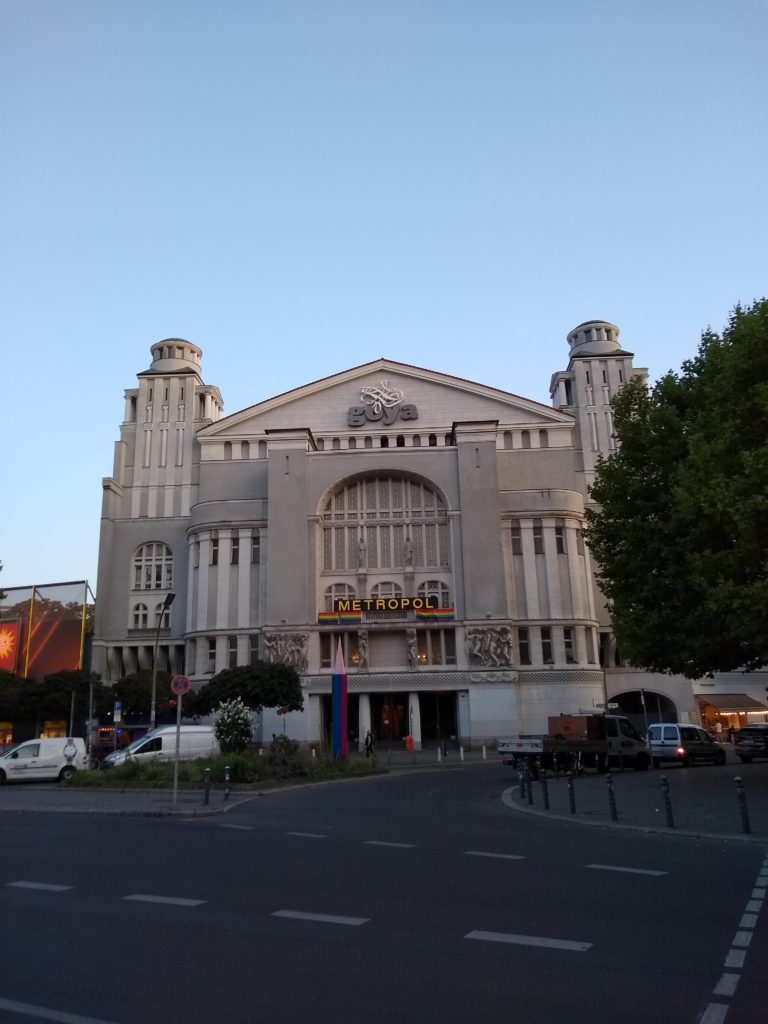 (Literal) signs of some of the more famous residents still exist today as well. I'd made a point of booking in the Hotel Sachsenhof, where the poet Else Laske-Schüler used to live, but other famous residents in the neighborhood included writer and director Billy Wilder and writer Christoph Isherwood.
But there were a couple of places that went virtually untouched and still exist today with much of that century-old detail. One such place is the Einstein Cafe, an art nouveau villa that now serves excellent meals with loads of ambience.
Another is Clärchens Ballhaus, a still-active restaurant and dance hall that makes you feel like you've stepped back in time. There's been talk of the place switching hands or closing down, but I certainly hope it remains for years to come.
Overall, it's not easy digging for history in a city that's been through so much, but it was definitely worthwhile to find those small traces that remain.