Last month I decided to join the #takeyourbookoutdoors challenge started by bookstagrammer Bronte, and I had just as much fun taking my books outdoors in July as I did in June. This month actually included a week of vacation, so my great outdoors went beyond Boston and up to the beautiful Green Mountains of Vermont and tranquil Lake Champlain in New York.
First off, my daughters and I are continuing our read-aloud of HARRY POTTER AND THE HALF-BLOOD PRINCE, and we got to read a chapter one morning before breakfast in the most gorgeous setting in Vermont.
I also started reading THE NIGHT DIARY by Veera Hiranandani while at a writing retreat for a few days on Lake Champlain. One of my daughters had thrust this book in my hands and I could see why she loved it as soon as I started it. Such an emotional, epic journey set in the newly-separated Pakistan and India in 1947.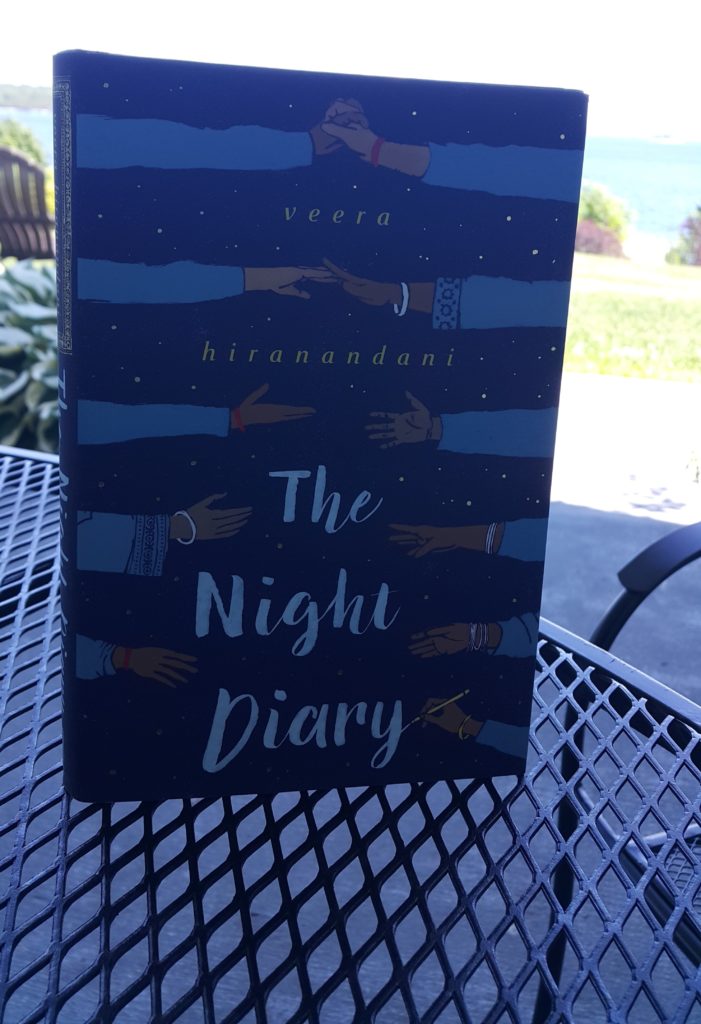 Back home from vacation, I had the luck of receiving an ARC of SPECTACLE by fellow member of the #novel19s, Jodie Lynn Zdrok. My photo from reading in my own back yard is of the spine because the atmospheric cover hasn't yet been revealed! But it's a perfect match to this historical fantasy set in nineteenth century Paris.
Another book I started poolside after my daughters devoured it was FRONT DESK by Kelly Yang. What I love best about this book was how it gave us so much to talk about: how hard life can be, especially for new immigrants, how prevalent racism is, and how experiences from people's own lives can make the best stories.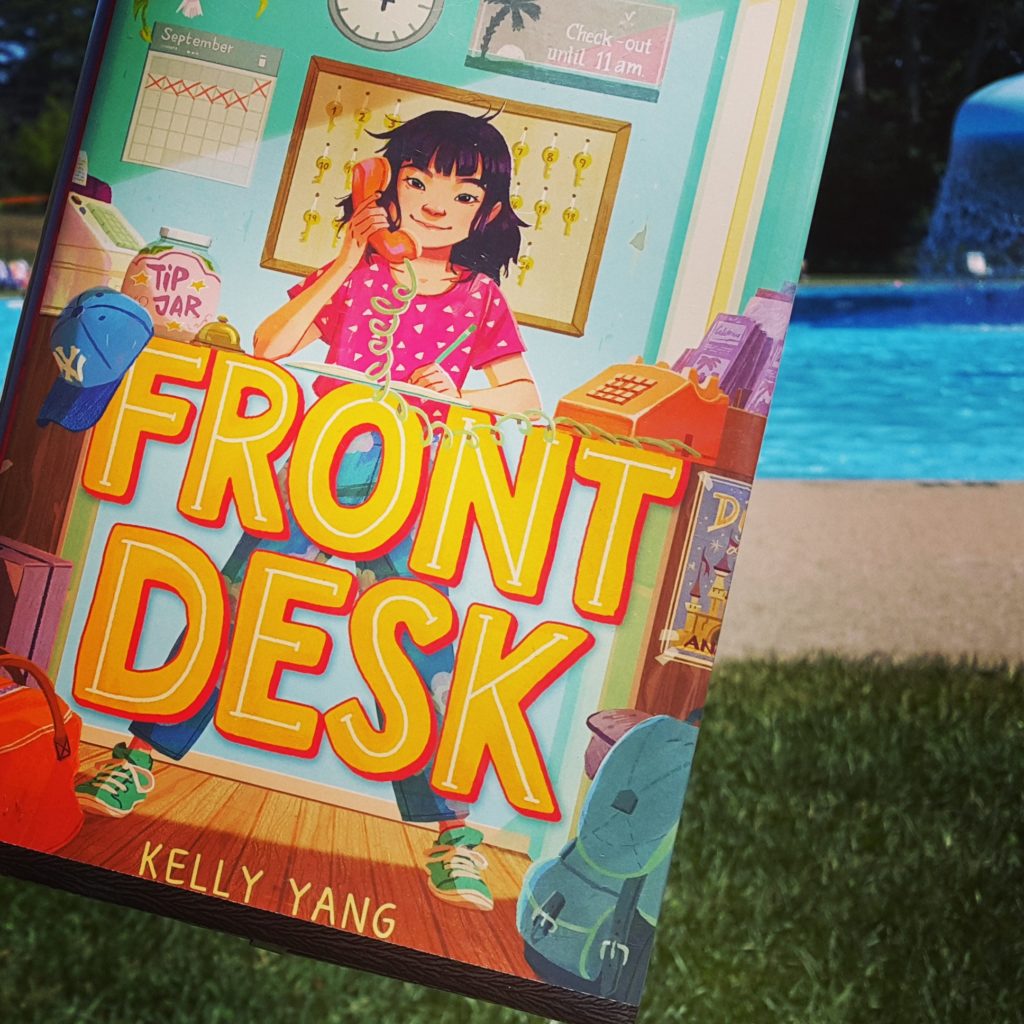 Finally, a shot from our new reading nook on our front porch (sadly, a three-season porch, which means a one-season porch in Boston) of THE PRINCE AND THE DRESSMAKER by Jen Wang. This graphic novel is absolutely adorable, and this time, my kids devoured it after I did. The historical details, charming characters, and steadfast friendship between this fictional Belgian prince who loves wearing dresses and his ingenious dressmaker is absolutely charming!