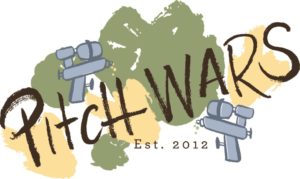 Hello, Pitchwars hopefuls! I'm posting my PitchWars wishlist in the hopes that I'll get lucky enough to be able to work with someone on something so lyrical and unique that it transports me to another time and place before breaking my heart and (possibly) putting it back together. But before going on about my wishlist, a little bit about me:
Bio: Kip Wilson Rechea is a young adult writer represented by Roseanne Wells of Jennifer De Chiara Literary Agency. She has a Ph.D. in German Literature and is the Poetry Editor at Young Adult Review Network, publishing new teen poets along with superstars like Jacqueline Woodson. She lives in Boston, spends a lot of time in Spain, and has lived in both Germany and Austria.
As far as PitchWars goes, I absolutely love this contest. I was a mentee myself in 2014, and I can't recommend it enough (evidence: my letter to the 2015 mentees). I'm still in awe of my amazing mentor, Sarah Guillory, who helped me tear apart my manuscript that landed me my agent (read my journey about connecting with Roseanne here), and I'm still in contact almost daily with my fellow mentees, many of whom are mentors this year.
I've been with my critique group for about ten years and with some of my other favorite critique partners and beta readers for several years, too. I've been so proud to see many of their books come out and land on my shelves, so here's a quick sampling of some of the books I had the privilege of reading as manuscripts: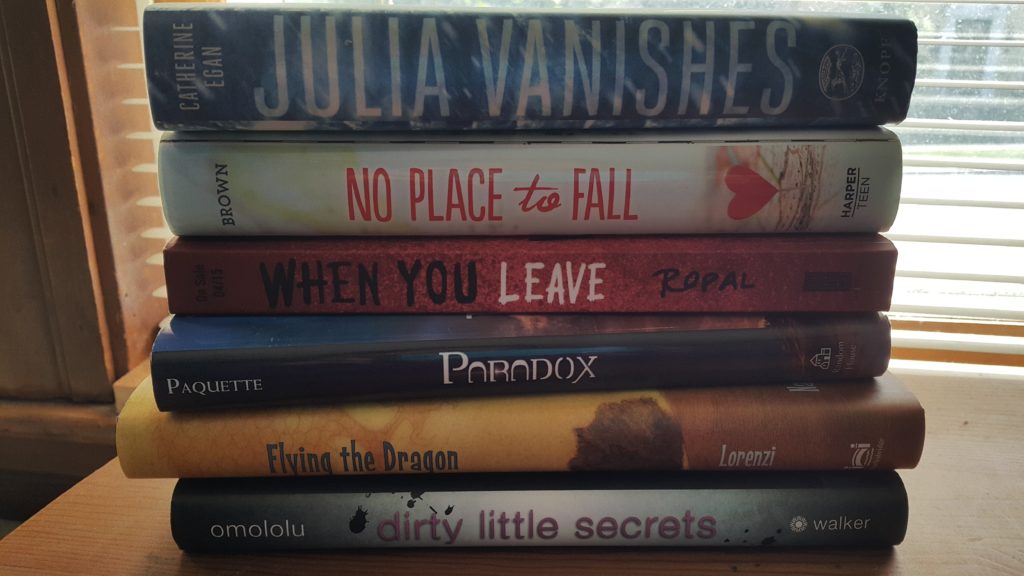 As far as mentoring goes, I couldn't be happier to be on board. I'm a YA mentor, and I'll start off by listing the three top things I'm looking for in a YA project. If your manuscript falls under even one of these, I would absolutely love to see it. If you story falls under two, even better, and if it falls under all three, what are you waiting for?
Historical fiction. I write YA historical fiction myself and read oodles of it. Recent favorites include OUT OF DARKNESS by Ashley Hope Pérez, SALT TO THE SEA by Ruta Sepetys, and BELLE EPOQUE by Elizabeth Ross. My favorite era is twentieth century, but I am most definitely interested in others. For instance, I absolutely loved UNDER A PAINTED SKY by Stacey Lee and COPPER SUN by Sharon Draper.
Novels set in another country or with main characters from other countries. Bonus points for characters who speak other languages. Some of my favorites include THE WEIGHT OF FEATHERS by Anna-Marie McLemore and THE GIRL WITH BORROWED WINGS by Rinsai Rosetti. Both of these are magical, delicious books that absolutely stole my heart. Light-hearted contemporary is not for me, but I can't stop gushing about more serious books like SMALL DAMAGES by Beth Kephart (a contemporary set in Spain) and BLUE VOYAGE by Diana Renn (a mystery set in Turkey), which both transported me deep into their worlds.
Verse novels. As the poetry editor at Young Adult Review Network, I love all kinds of poetry, including verse novels. Some of my favorite YA verse novels include A TIME TO DANCE by Padma Venkatraman, AUDACITY by Melanie Crowder, and BROWN GIRL DREAMING by Jacqueline Woodson. I also fell hard for THE CROSSOVER by Kwame Alexander even though

a

basketball novel didn't sound at all like my thing.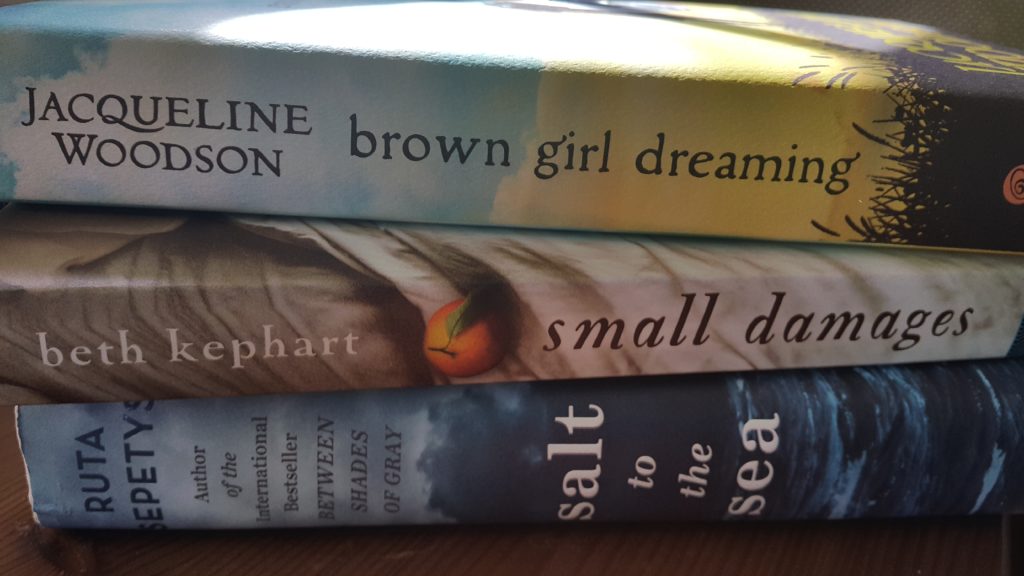 As you can see from these examples, I'm drawn to tragic rather than light reads, literary over commercial, and I prefer to cry rather than laugh over a good book. I like a little magic/fantasy, but I prefer those with very different settings, like Norway in Ingrid Paulson's VALKYRIE RISING or China in Cindy Pon's SERPENTINE. Between character, beautiful writing, and plot, beautiful writing always wins me over. I love multiple points of view, diverse characters, weird timelines, unlikable heroines, and unlikely friendships or romances. My personality is likewise pretty serious. You can expect few (if any) GIFS, jokes, and pop culture references from me, but you can also expect my undying devotion and passion in helping you make your project all it can be.
So what can I do for you? I am a plotter, and can share what I've learned from plotting and outlining workshops to help identify plot holes and areas that could benefit from higher stakes and bigger twists. I specialize in multiple points of view and making individual voices in casts of characters unique. I also know firsthand how hard it is to achieve a balance between setting details and too much backstory, and I have had plenty of experience both revising and rewriting my own manuscripts from scratch, as well as helping critique partners identify problem areas in their stories.
If we end up working together, you can expect a full edit letter on your manuscript, as well as whatever level of support you need to get through revisions over email, twitter, gchat, whatsapp, and/or DMs. I like talking on the phone about as much as I like GIFs.
If you're not sure if your project is right for me, feel free to ask in the comments. Best of luck to all!

1.

2.

3.

4.

5.

6.

7.

8.

9.

10.

11.

12.

13.

14.

15.

16.

17.

18.

19.

20.

21.

22.

23.

24.

25.

26.

27.

28.

29.

30.

31.

32.

33.

34.

35.

36.

37.

38.

39.

40.

41.

42.

43.

44.

45.

46.

47.

48.

49.

50.

51.

52.

53.

54.

55.

56.

57.

58.

59.

60.

61.

62.

63.

64.

65.

66.
Powered by… Mister Linky's Magical Widgets.