Prompted by the #takeyourbookoutdoors call by bookstagrammer Bronte, I decided to do just that this summer and take advantage of the few months of the year when the weather actually cooperates in Boston. This June has been a particularly fine month for weather, which means I got to enjoy books in all sorts of places, and I had a whole lot of lovely books to read this month, which made it even more fun.
At first, I didn't venture out too far, taking AMERICAN PANDA by Gloria Chao out to my back porch. This book is so, so fun to read, but it also has a more serious side that made me fall hard for it. Bonus points for taking place just down the road at MIT! More bonus points for being a YA set in college–would love to see more of these.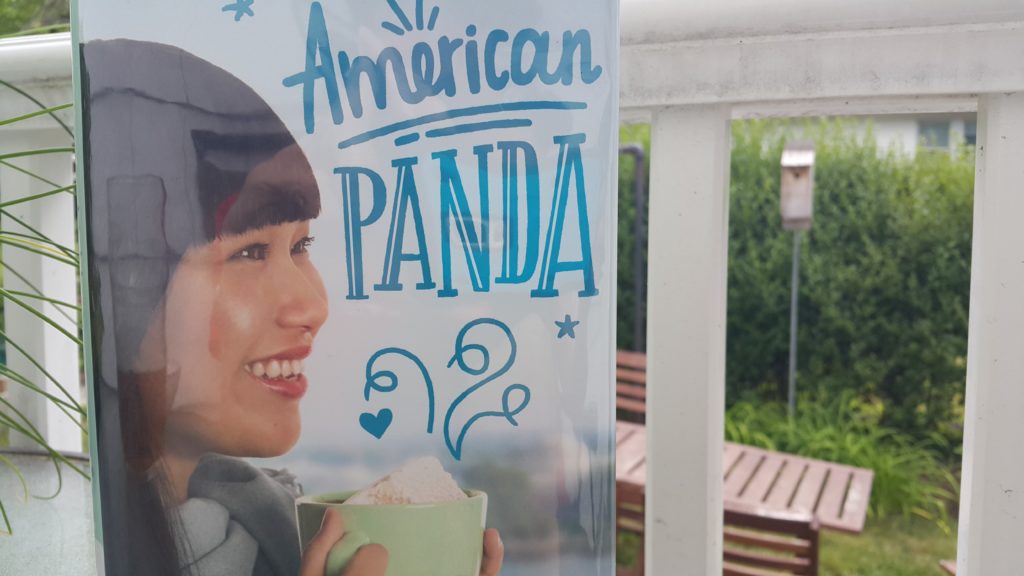 Next I headed to one of my regular summertime haunts (the beach, of course!), taking MY SO-CALLED BOLLYWOOD LIFE by Nisha Sharma with me.  What an adorable story! The romance is top-notch, but really what sold me on the book was the way all the relationships felt so real, including the romance of course, but also the friendships and family relationships. It was refreshing to read a YA with such likable parents!
My next read took me out to sea even though my body stayed firmly on land at an outdoor café while I read THE UNBINDING OF MARY READE by Miriam McNamara. This book is full of adventure, romance, and all the gender and sexual orientation questioning. Plus who wouldn't love a book about girls dressing up as boys, especially when the characters are based on historical pirates?
Since I was out at sea for UNBINDING, I was drawn to the harbor for my next read. My children and I have been making our way through the Harry Potter series, and we're currently on book six. I read the books myself in English back in the day, so reading them in Spanish (my children's first language) is somewhat like reading them again for the first time.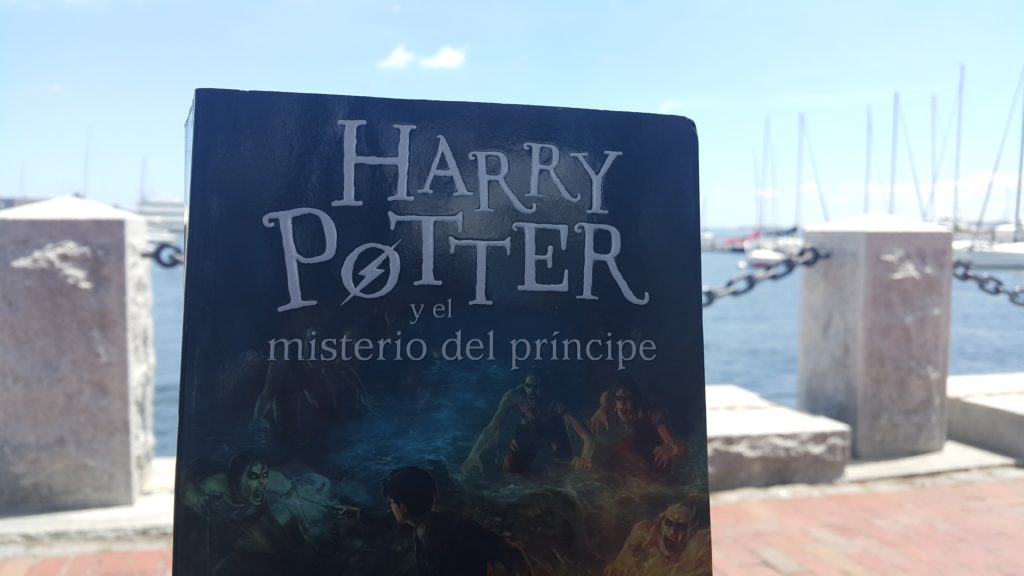 Finally, I wrapped up the month by starting YOUR DESTINATION IS ON THE LEFT by Lauren Spieller, which I brought along on an outing to the North End (not pictured: pizza from Regina's and granita from Caffe Vittoria). I'm already loving the story of nomad Dessa and am looking forward to finding out where the road will take her!