Welcome to my website! I'm Kip Wilson, young adult author of White Rose (2019) and The Most Dazzling Girl in Berlin (coming in 2022), both published by HMH Versify. Looking for a press kit? Find that here! For my work as a translator? Find that here. 
About White Rose:
My debut novel is a historical in verse about anti-Nazi political activist Sophie Scholl. White Rose was a 2017 PEN New England Discovery Award winner, a Winter/Spring 2019 Indies Introduce and Kids' Indie Next title, a School Library Journal, Kirkus Reviews, and A Mighty Girl's Best Book of 2019, the 2019 Malka Penn Award winner, a 2020 Amelia Elizabeth Walden Award finalist, and a Massachusetts Book Honor title. It's out now with Houghton Mifflin Harcourt's Versify imprint! 
Praise for White Rose:
"Real events made deeply personal in an intense, bone-chilling reading experience. (dramatis personae, glossary, author's note, sources)" – Kirkus Reviews, STARRED review
"[T]imely and relevant….This tale based on the real life of a young activist, supported by extensive back matter, belongs in all collections serving young teens." – School Library Journal, STARRED review
 "[M]oving and inspiring….this is a model of well-researched and riveting historical fiction." —Booklist, STARRED review
"Wilson's debut YA novel-in-verse is told in Sophie's lyrical first-person narration and skillfully shifts between Sophie's past and her present in prison as she counts down her days. " – Shelf Awareness, STARRED review
"A radical girl deserves a radical interpretation of the historic fiction genre, so White Rose eschews chronology for a more complex structure, letting Sophie's moral awakening blossom one petal at a time, spiraling out from the turning points that lead to her inevitable fate." – NPR, 3 Young Adult Novels To Help You Out Of Hibernation
"Kip Wilson tells her life story through a novel-in-verse that will leave you wondering why you didn't learn of Sophie and the other members of the White Rose when you were younger." – Seventeen, 35 Best Young Adult Books of 2019 So Far
"This stunning novel in verse simultaneously condemns those who stayed silent and honors the courage of Scholl and others like her who gave their lives in defense of justice." – A Mighty Girl, Sophie Scholl: The German Student Activist Executed at 21 For Her Anti-Nazi Resistance
"It's a gutting, important read that feels all too contemporary." – BN Teen blog, 33 Quiet YA Books that Need to Be on Your Radar Now 
"This tale based on the real life of a young activist, supported by extensive back matter, belongs in all collections serving young teens." – School Library Journal, In Verse: New Titles for Tweens and Teens
"Based on real events and people, White Rose tells a story that will swell—and then splinter—your heart." – The Children's Book Review, 5 Young Adult Books With Narrators Who Find a Way to Stand up and Speak Out 
More About White Rose:
Purchase White Rose: Indiebound | Bookshop | Barnes & Noble | Amazon
NEW! Purchase the White Rose audiobook: Libro.fm
Add White Rose to your TBR list: GoodReads
Schedule an author visit: School Visits
Find out where to catch me in person: Events
About The Most Dazzling Girl in Berlin:
My sophomore novel, also a YA historical in verse, is coming from HMH Versify on March 29, 2022. The announcement:
The gorgeous cover, with artwork by Ana Novaes and design by Samira Iravani:
Add The Most Dazzling Girl in Berlin to your TBR list: Goodreads
Preorder: Porter Square Books |Amazon | B&N | IndieBound | Bookshop 
About Me:
I hold a Ph.D. in German Literature and am passionate about books, languages, and history. My writing has won several awards and honors, and I'm always at work on something new. I'm represented by Roseanne Wells of the Jennifer De Chiara Literary Agency.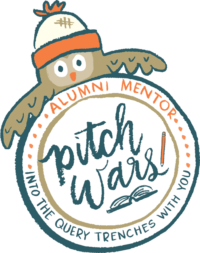 On the editing side, I'm the Editorial Assistant at Laboratory Phonology for my day job, and for five wonderful years, I was the Poetry Editor at YARN: The YA Review Network before joining Voyage as an Associate Editor in 2020. I was also a YA PitchWars mentor for two years (2016 and 2017) after being a mentee myself in 2014.  I love this contest and am happy to answer any questions about it. While you're here, check out my blog and interviews, or just poke around my bookshelves. Hope you enjoy!