Yesterday afternoon I had the great pleasure of attending the virtual launch of Friends & Anemones, a poetry anthology for kids.
FRIENDS AND ANEMONES: Ocean Poems for Children, is a fun and informative collection of original poems and art by New England authors and illustrators. Hands join fins in an adventure through kelp forests to meet sea otters and whales. Attend an underwater birthday party! Voyage through tempests to bottom-of-the-ocean volcanos and mysterious creatures in the deep, deep darkness. This book is a valuable ecological and poetry resource for parents as well as librarians and teachers. The Writers' Loft brings together authors and artists from all over New England to collaborate, because writing doesn't have to be a solitary pursuit!
The Writers' Loft in Sherborn, MA curated this project, with Kristen Wixted and Heather Kelly editing. I was lucky enough to serve as one of the judges, along with fellow poet Matt Forrest Esenwine, and I even have a poem in the book myself! It's wonderful to now see all the beautiful poems and illustrations in their finished forms.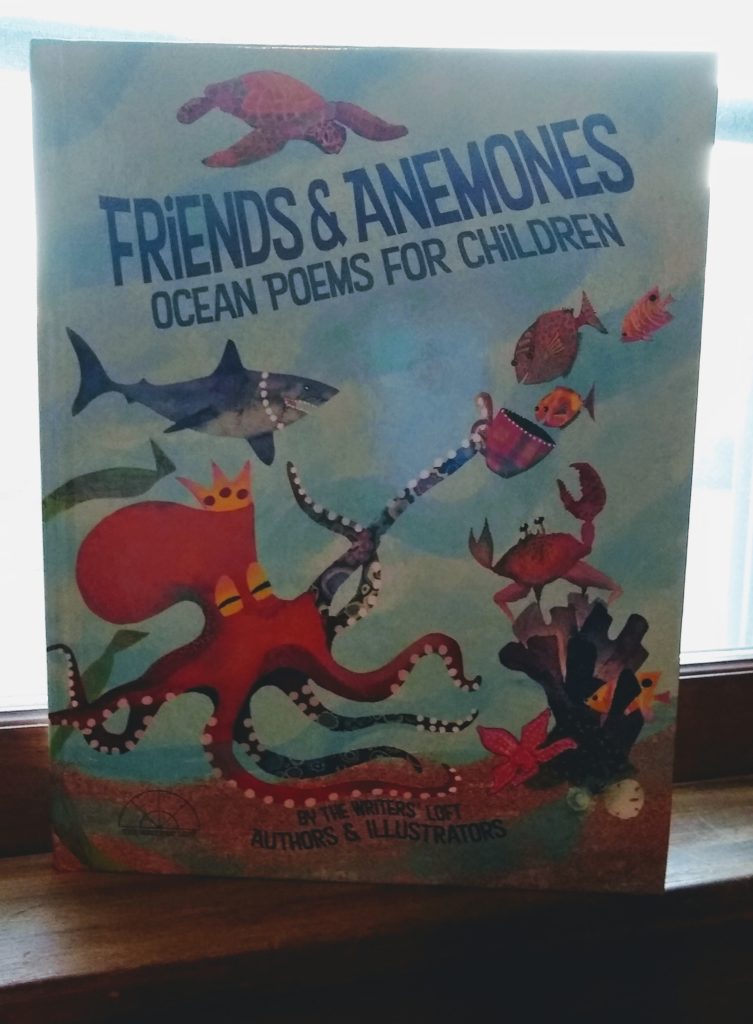 Please do order your copies through Bookshop.org to support The Blue Bunny bookstore, which hosted the event! Happy reading!